Wyandotte Works
A Comprehensive Career Training, Placement, and Retention Program Serving Wyandotte County

Unemployment is a long-standing challenge for Wyandotte County. Despite having the best paying jobs in the state of Kansas, our county's unemployment rate is typically double that of the rest of metropolitan Kansas City. Wyandotte Works is a partnership of business, education, social service and government agencies aimed at providing comprehensive, highly structured training for under-skilled and underemployed residents.
Wyandotte Works is open to any Wyandotte County resident. The career training provided focuses on two primary areas: general office skills and basic building repair. In addition, clients are also provided GED preparation assistance and training in basic life skills such as budgeting, workplace conduct and interviewing.
JobLinks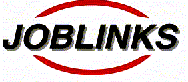 One of Wyandotte County's employment barriers is poor public transportation. In December 1999, the United Way of Wyandotte County became the coordinator for JobLinks, a customized transportation program matching employers from the metropolitan area with Wyandotte County residents. JobLinks subsidizes transportation rates to and from partner employers, allowing riders to pay just $1 each way.
For Employers Seeking to Partner
An employer or cluster of employers must have a minimum of 10 riders to start and maintain the service. These can be existing employers from Wyandotte County or newly recruited individuals. In addition, an employer must be willing to recruit in Wyandotte County and must be willing to help subsidize the cost of the service.
JobLinks is funded by the Unified Government of Wyandotte County/KCK, the Department of Transportation, employer subsidies and user fares.

---
Wyandotte Serves Wyandotte Works
726 Armstrong
Kansas City, KS 66101
913 621-7440 • FAX 913 621-7447